TilePipe - tileset pipeline tool
A downloadable tool for Windows, macOS, and Linux
TilePipe is opensource https://github.com/aleksandrbazhin/TilePIpe/tree/v.1
Draw the tile center, sides and corners


and get a full blob tileset, to paint your map with.


Use TilePipe to
Fine-tune tile composition
Randomize tiles
Make highres or pixelart tilesets
Modify tile positions in the tileset
Generate full 255-tile sets, not only 47-tile ones, as well as any other smaller variants
Export directly to Godot (other exporters planned)
Intro
With prepared tilesets you can paint maps in most game engines. To prepare those tilesets you have to copy-paste the same tile fragments, which is a lot of manual work. So here is TilePipe to automate the copying and help composing tiles from base parts.

Full tutorial is here: https://aleksandrbazhin.github.io/tilepipe_site/tutorial.html

And here is a quick video-intro
Basic usage
You have to draw the image with tile parts for TilePipe in your favorite graphical editor. There are some examples in the UI for every generation type, they are also available as a separate download. There are 2 types of generating tiles

1. Quarters composition
TilePipe can combine parts you drew as quarters of a tile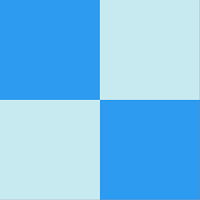 For example, input for "quarters merge" generation from 4 different quarters is:

And the output tileset would be:

2. Overlay composition
The other type of generation is overlaying side and corner parts over the central one.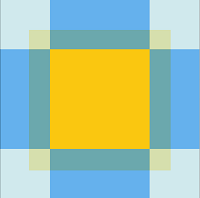 Overlaying gives more control over part merging, you can have more center or more sides. Here are the results from the same input, but different settings:

Randomization
To have more variety in your tiles, just draw several rows with variations: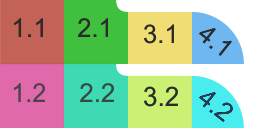 each part will be selected from a random row, and the resulting tiles will differ:

Generate full 255-tile sets (new in 0.4.3)
You can produce something like this with the tool:

the input is included in the examples. To get the result like this, select "Overlay" type of generation and "255-symmetrical" preset. To get the correct result, put the "Merge amount" slider to the max, and "Overlay amount" to the min. You will also need to select 255-tile template. The generated tileset is ready to use. In Godot, for example, you will need to set the Tilemap tile size to the 3/4 of the Tileset tile size - if you've made a 64x64 tileset, then the Tilemap tile size would have to be 48x48.
Automatically generate collisions for your tiles (new in 0.4.7)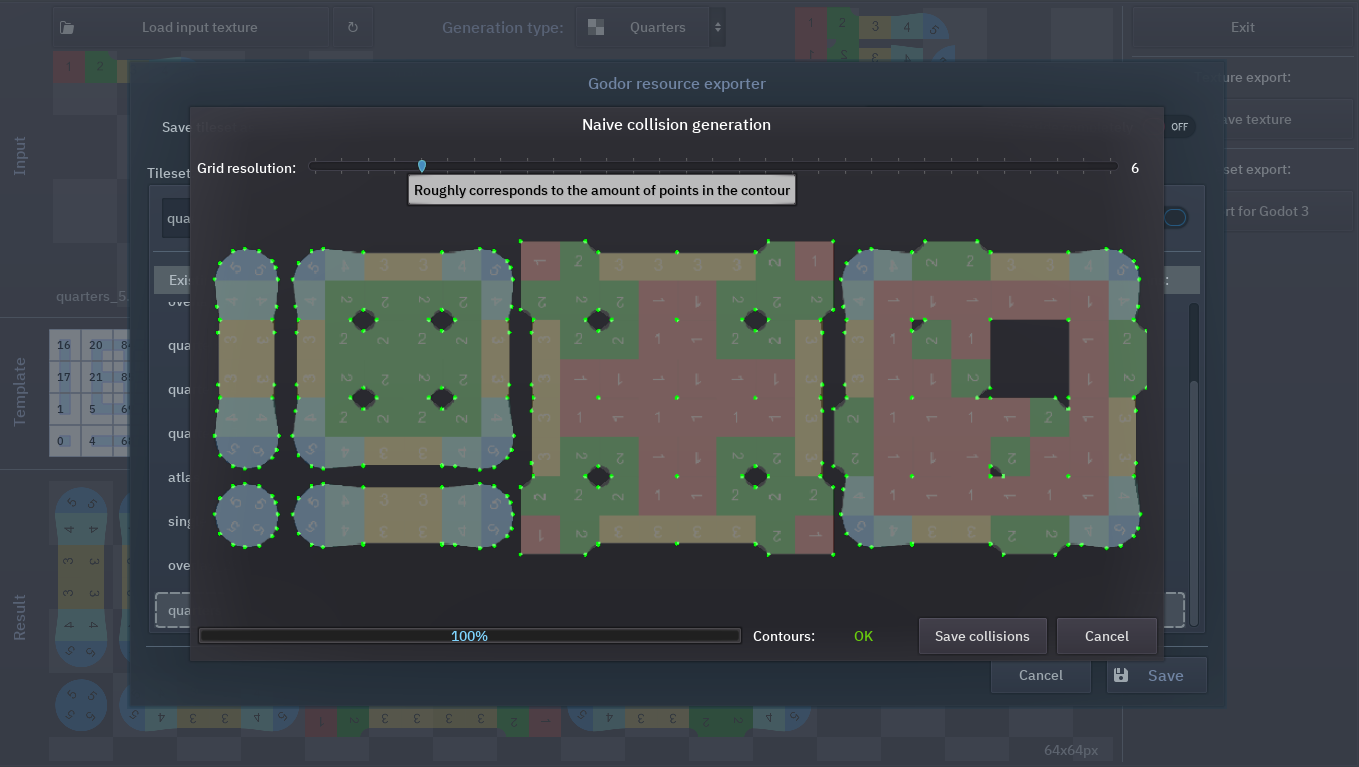 More info
Any feedback is greatly appreciated
Discord server: https://discord.gg/B4VBVYG

All the images and example tilesets are distributed under CC0 https://creativecommons.org/publicdomain/zero/1.0/deed - you are free to use them.

Example maps made with the generated tilesets (sources are downloadable)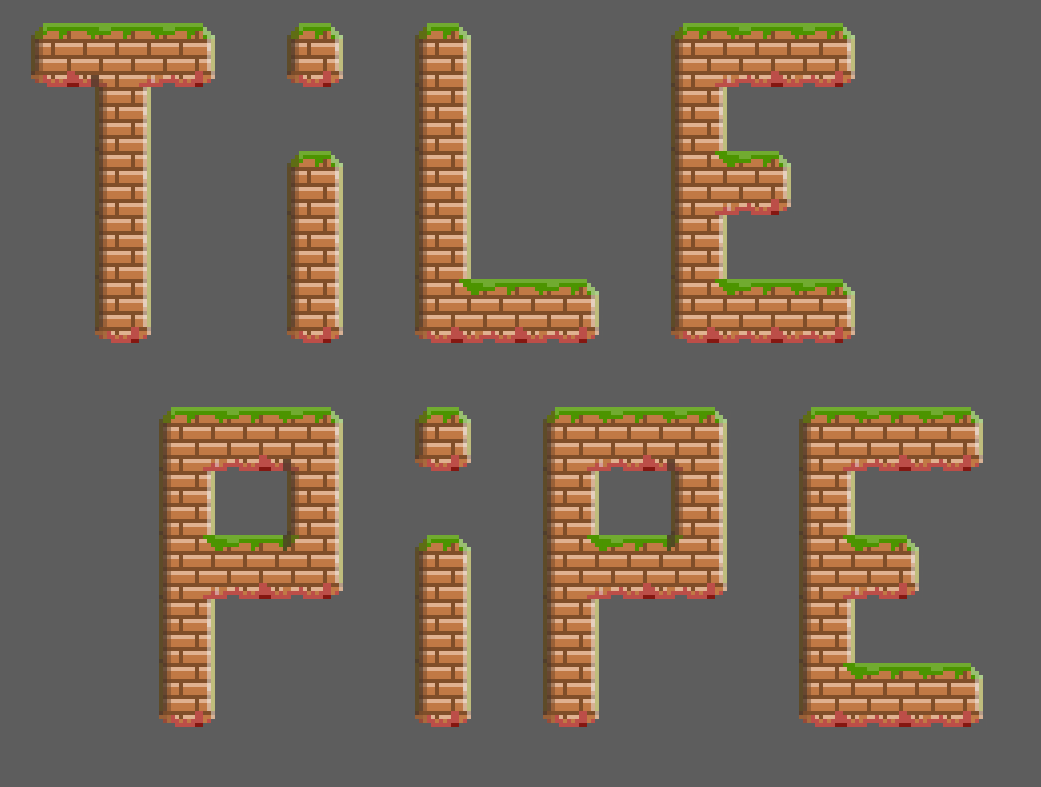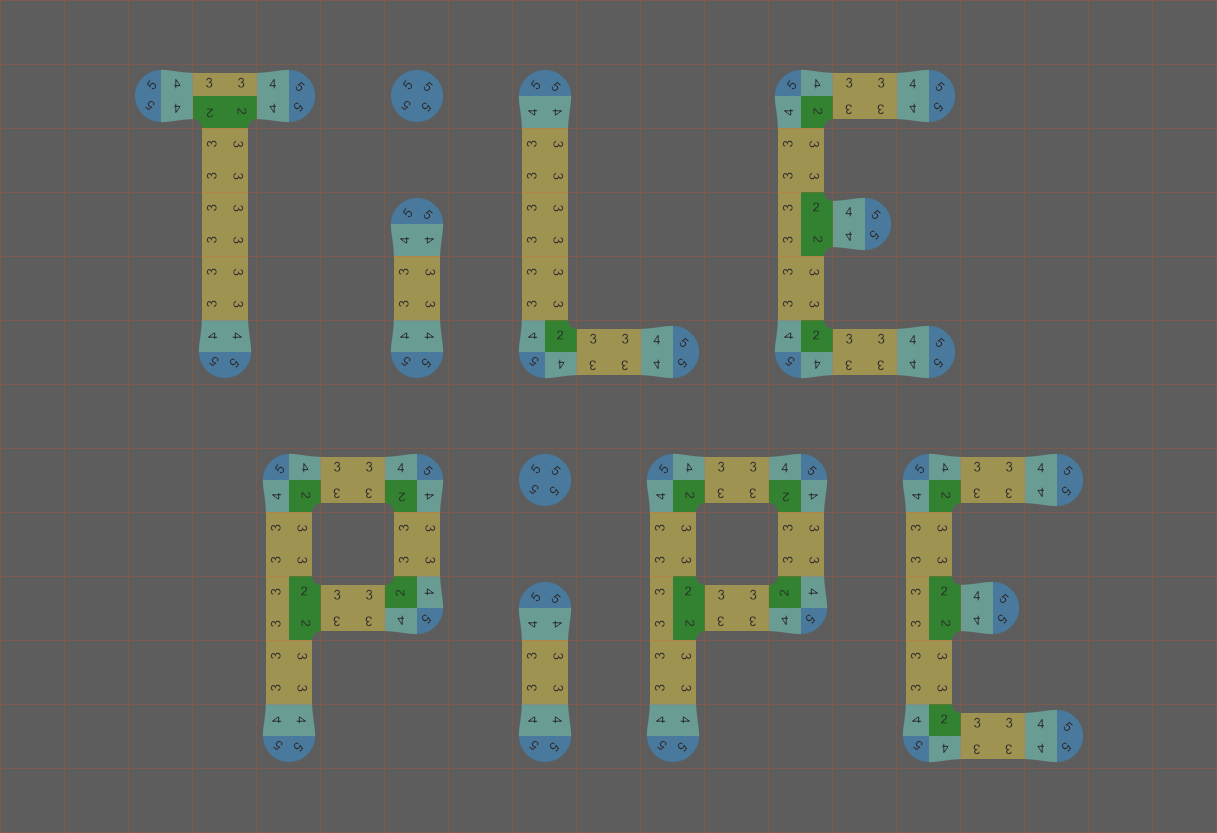 TilePipe is made with Godot https://godotengine.org/

Know issues:
Linux: to launch, you may need to run chmod +x on the executable
MacOS: no builds from 0.4.4 until Godot export issue are resolved (more info in the devlog for 0.4.4)
TilePipe2 is up for testing
There is an alpha version of TilPipe2: https://github.com/aleksandrbazhin/TilePIpe

Download
Click download now to get access to the following files:
tilepipe-windows.zip
14 MB
tilepipe-examples.zip
77 kB